Graphic and Website design to help you emerge from the crowd
Paul Nicholas Design are a dynamic graphic design duo based near to Coventry and Rugby in Warwickshire. Our studio maybe small, but we have big ideas on how to make your business flourish. By choosing us, you will receive a personal service from two extremely passionate and dedicated marketing professionals. With a broad range of experience in our industry, we have collectively been improving businesses for over 50 years!
We offer all the tools you need to promote your business
From the creation of your business logo, through to website design, we've got all of your promotional needs covered.
We offer a complete design and print service for business cards, leaflets, brochures, menus and more. We can assist you with online marketing such as Google and Facebook. We produce branded clothing and workwear such as t-shirts, long-sleeved shirts, sweatshirts, polos. Plus we also design, manufacture and install signs and vehicle graphics. Paul Nicholas Design are truly a 'one stop shop' for all your branding and marketing requirements.
Whether you're just starting out in business or you're looking to improve your current marketing, we'd love work with you.
Launch your business
Paul Nicholas Design create brands, construct marketing strategies and build beautiful bespoke websites for businesses of all shapes and sizes.
By choosing us, you will discover a dedicated pair of graphic design professionals with the skill and imagination to drive your business light years ahead of its competition. We take time to understand your business and find out what you hope to gain from our service. Then we advise the best methods to get astronomic results.
have a project you want to kick start?

CONTACT US TODAY
TESTIMONIALS
They say the best referral is word-of-mouth but in case you haven't met any of the fantastic people we've had the good fortune to work with, here is what they have said about working with Paul Nicholas Design on their projects:
I have used Paul Nicholas Design for many years now and have always received an exceptional service from them. Their work is second to none and most importantly it's always on time or even before! Paul and Nick are great for ideas and make it very easy to work with them, their prices are also very competitive. They have contributed massively to the success of my business and I can't thank them enough.
We switched our design work to Paul Nicholas Design about 12 months ago, and have not been disappointed. Projects are always delivered on time (usually early) and any technical issues are explained in plain English. Jobs have included a full redesign of our website, new logo, presentation/letterhead templates and social media pages. We would not hesitate to recommend.
I needed a new logo for my freelance business. Having worked with Paul previously and knowing his design talents I knew he was the man for the job! I gave Paul a brief description of the sort of style I was hoping for and Paul brought it to life - he has great vision. I was provided with a selection of logos to choose from - all of which were refreshing and different - the hard part was making the decision! Paul is great to work with - he listens and clearly cares with unquestionable attention to detail - you couldn't ask for better service. Would highly recommend!
Anna Lewin, The QWERTY Keyboard
Nick consistently produces first class adverts and we firmly believe that he has been instrumental in building our customer base and brand awareness to where it is today. Advertising is made stress-free with new adverts and changes to layout being produced to the highest standard first time every time. We really wouldn't use anybody else and thoroughly recommend Nick and his team for all your advertising work.
Alan and Annette. AT Home Furniture
Requested some graphic design work for a client, which Paul Nicholas Designed turned round at very short notice. Very impressed with the way Paul Nicholas Design interpreted the brief and with the finished result.
Paul Nicholas Design provide Cassidy Group with a variety of services including website management, marketing designs, company stationery design, brochures etc. We have always found their work to be excellent quality and highly recommend their services.
I have used Paul Nicholas Design many times for my business needs, They always deliver a exceptional, friendly fast high quality service and would highly recommend their services for anyone in business.

We have had several projects designed and produced by Paul Nicholas Design. Paul came to visit us on site to get a feel for the business and to get to know us. This has really shown in the work that they get our ethos and where we are coming from. We look forward to working on more projects together in the future.
Dan Wilcox, New Leaf Fitness & Wellbeing
Paul Wongsam, of Paul Nicholas Designs has created a logo, leaflets and business cards for me. The graphic design service is friendly, efficient and affordable with excellent attention to detail and quality of the end product. I would recommend it to anyone.
Leigh McLellan, Inner Peace Hatha Yoga
Paul recently produced our website for us. When we met Paul, we got the feeling that he was there to help and find what was best for us. So after a few questions from Paul and some input from us, he was left to design a site for us. We were very happy with the outcome, Paul has helped give our company the professional look. We'll will be using them for more services this year. BD Builders highly recommended Paul Nicholas Design.
Paul Nicholas Design created a new logo design, stationery, brochure and website for my business. I'm extremely pleased with everything they have done. The new branding has given my business a real professional edge. I would definitely recommend their services.
Steve McKeever, Clover Acoustics
My design requirements are almost always time sensitive. I have worked with Paul Nicholas Design on many occasions and have found them to be most helpful in assisting me with the development of my design ideas. They have never missed a deadline and have always delivered work that is of a great standard and at a price that is most competitive. I can't recommend them enough.
Clare Fowler, Silver Del Sol
Amazing design, amazingly affordable
Most design agencies are expensive. However, we work differently.
We believe that investing in marketing brings success, but understand that most companies don't have huge budgets at their disposal. Our philosophy is simple: 'A premium service, at a fair price'. By delivering what our clients want, quickly, without any fuss and without a hefty price tag, we hope to build long term relationships which keep us nice and busy. A win-win situation!
Whatever your requirements, we can create a package to suit your needs and budget.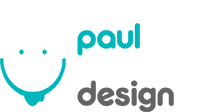 Contact us on: 07508 606 789 or email: info@paulnickdesign.co.uk