beautiful, Bespoke websites.
LOW-COST
We use software which lets us build websites quickly. So we're able to offer them at amazingly low prices.
PROFESSIONAL
We take pride in creating beautiful, bespoke websites that look the business.
HASSLE FREE
Scroll down to read our '3 steps' that'll get your business online quickly and easily.
If you have the desire, we can get you online quickly and easily. Here's how:
Get online in 3 easy steps...
Ideal for small/medium sized businesses and business startups, our great value websites are simple, clean and user friendly, which make the users experience enjoyable and productive.
CONTENT IS KING
In order for your website to succeed, it is vital that the information that you wish to communicate is presented in a clear, professional manner. At the initial briefing stage we will advise and assist on all aspects of the content to make your new website as effective as possible. From your branding and colour choices, to copy writing and photography. We will help you to choose the pages you need and discuss ways to present your business in the best possible light which will encourage the audience to take action. All we require is an outline of what you wish to achieve.
Websites from only £399
In order for us to offer you a complete price; we'll setup a consultation to discuss the project, either in person, or over the phone. The meeting will give us chance to learn about your business and we will discuss the type of website that best suits your needs. Plus we will also offer lots of advice on how to drive traffic to the site and how to convert that traffic to customers. We do all of this with no obligation to commit. Contact us today to get started.
1: Consultation
Contact Paul who will work with you throughout your project to ensure everything runs smoothly. "Tell me your vision and I will advise you what kind of website best suits your needs. A detailed brief will be taken so I can offer you an exact cost, and if you are happy to proceed, the brief enables me to work efficiently, to build your perfect website as quickly as possible (usually delivery: 2-3 weeks). We ask for a 50% payment once the order has been agreed.
Tailored, not templateD
Templates are a short-cut approach to building websites. They are generally used by DIY website builders or budget web companies and allow the designer to pick a pre-defined structure and drop in logo, text, images etc. This method causes your content to be restricted by the templates parameters, resulting in a generic, uninspiring design. At Paul Nicholas Design we don't use templates, we offer something better...
Pixel perfect WEBSITES
Our website building platform allows us to create beautiful bespoke layouts without boundaries. Every element is carefully considered and positioned on the page. We use the same technique to adapt websites for an optimal viewing experience on computer screens, tablets and smart phones.
2: DESIGN AND BUILD
Once you have submitted your brief we will begin designing your site. We'll create a mock-up to give you an idea of how the website will look. Approve the design and we will construct your website and program all the pages.
3: SIGN OFF
Once you approve the website, we will require full payment and then we'll publish the website.
have a project you want to kick start?

GET IN TOUCH TODAY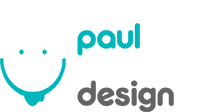 Contact us on: 07508 606 789 or email: info@paulnickdesign.co.uk