Quality, affordable photos
First things first, we do not claim to be professionals! There are literally thousands of professional photographers out there who will produce work superior to ours. But in most cases, these professionals will charge a small fortune for their services.
Paul Nicholas Design offer a cost effective photography service that will really enhance your brand and is more than sufficient for many businesses. We have a good eye for photography, a great quality SLR digital camera and studio lighting too. Plus we can do all the post editing and retouching as well. Contact us today for quote.
STOCK PHOTOGRAPHY
In many cases, stock photography is a more suitable option for clients needing imagery for their business marketing. Paul Nicholas Design offer stock photos at no extra cost and where possible, we will manipulate the images to make them less generic and more in keeping with your brand.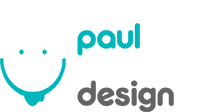 Contact us on: 07508 606 789 or email: info@paulnickdesign.co.uk