PROFESSIONAL BROCHURE DESIGN & PRINT
An excellent marketing or sales brochure, placed in the hands of a potential customer, is a great way of sealing the deal. Despite the current trend for digital marketing, there is still no better tool to win business than a great brochure design or presentation folder. Done well, print promotes sales, motivates customers and supports your brand. Whatever look you are going for, we can create a something that meets all your needs. From a compact mini brochure outlining your services, to a larger, more substantial piece of promotional material that can really make you stand out from your competitors.
Content
We understand that writing copy for marketing materials does not come naturally to a lot of people. But don't let this hold you back. As long as you can give us a outline of your offerings then we are able to write effective copy for you, ensuring your brochure or folder has the best possible chance of making a sale.
Photography
We believe it's always best to use your own photography wherever possible. If you need some help with this, we offer a great value photography service to capture anything you need from a photo of your premises and team members to the products you sell or services you offer. We also offer you stock photography for the project if required at no additional cost.
Some of our recent design work
have a project you want to kick start?

CONTACT US TODAY
3 REASONS TO CHOOSE US
1: Value for money - We offer superb value because our overheads are low. Contact us today for a no obligation quote.
2: 100% satisfaction guaranteed - We will keep designing until you are completely happy.
3: Peace of mind through Client feedback - We are good. But don't just take our word for it. Watch our testimonial video from some of our happy customers.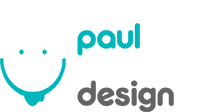 Contact us on: 07508 606 789 or email: info@paulnickdesign.co.uk