Paul Wongsam
Paul works on all print and web related projects. He has passion for creating attractive designs and captivating marketing campaigns and has a track record of delivering projects that get strong results.
"Working as a graphic designer since 1998, I have comprehensive knowledge in all things 'design', from the technical aspects of creating for web and print, to understanding how to produce marketing materials that truly work, getting amazing results for my clients."
have a project you want to kick start?

GET IN TOUCH TODAY
NICK WONGSAM
Nick has a vast knowledge of our industry, particularly in advertising where he managed the art department at the Coventry Evening Telegraph for 30 years.
"I take great pride in the work I produce for my clients. By providing expert knowledge, tailored designs and professional ongoing support, I give you the satisfaction that your company or organisation deserves."
ARCHIE WONGSAM
Archie joined our team back in December 2014. As a puppy he did tend to be a little excitable in meetings but he's become more professional having now grown up a bit. Unfortunately he is still proving to be completely useless at answering the phone, invoicing or making the tea! Hopefully this will improve over time.​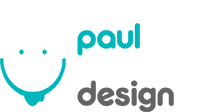 Contact us on: 07508 606 789 or email: info@paulnickdesign.co.uk